Nu-Clean Products
At Nu-Clean we build many special products for the food industry. Our three conveyor systems are The "Quantum" for sanitary direct food contact, Our "Atomic" for sanitary conveyors but with a devices, and the "Classic" our all stainless, bolt together, modular systems. The Classic is our Panel and Channel styles of construction. We also build many special systems such as Inspection rejection conveyors for metal detector, X-ray, and Checkweigher systems. Our AMI Sanitary Platforms are the benchmark in sanitary construction.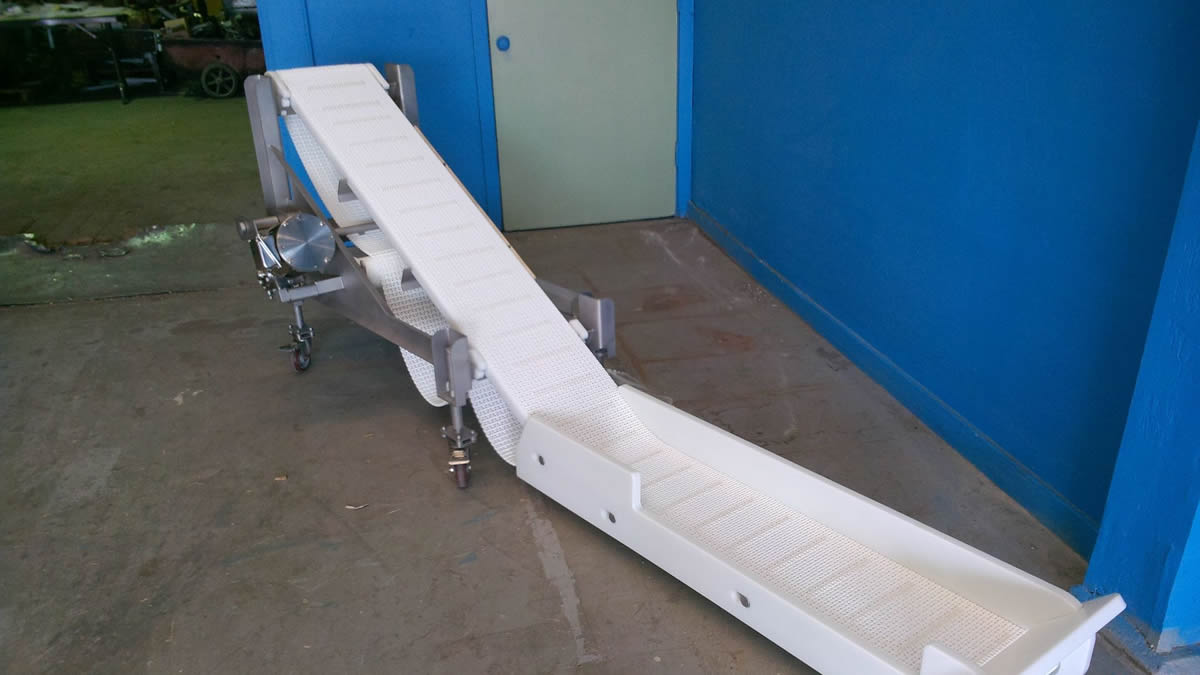 VERTICAL BAGGER/SCALE SYSTEMS
Learn More
We manufacture many types of vertical bagger systems. Our scale support platforms are available in standard construction, break-down versions and AMI Sanitary for those applications that require HACCP compliance. Our scale feed "Zee" conveyors are built two ways. You can install a live hopper version or a sanitary scoop bucket style. Our bagger discharge conveyors are available in all three of our construction styles. We can also integrate metal detection.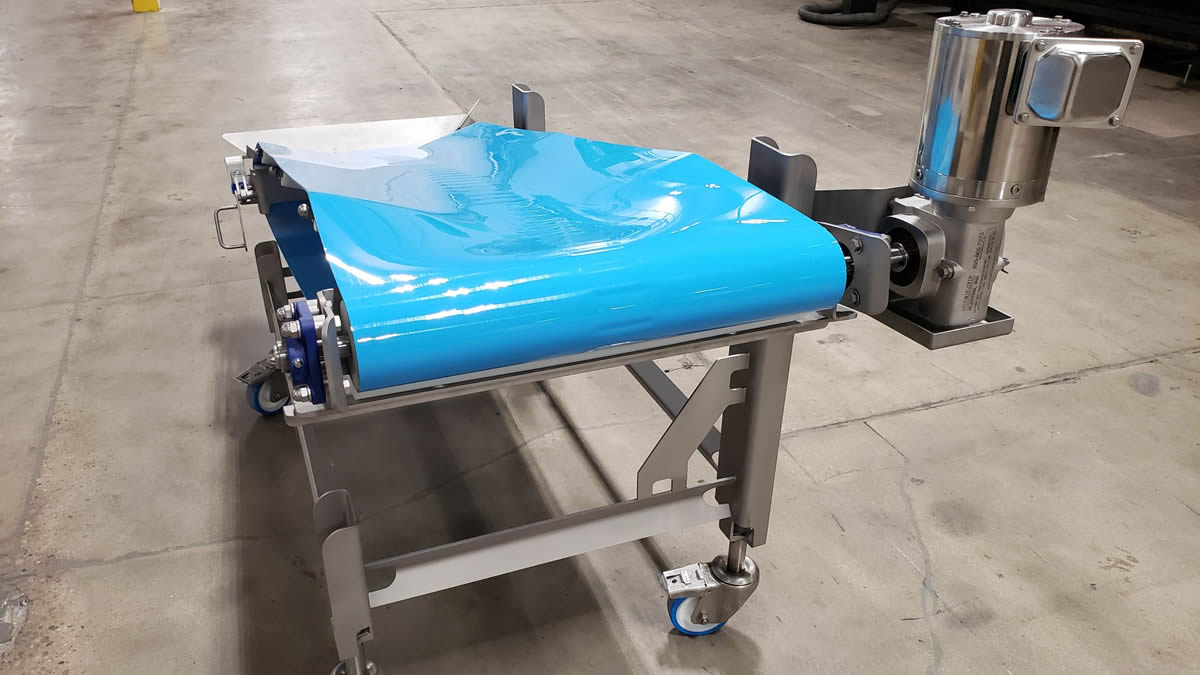 TROUGHED BELT SYSTEM CONVEYORS
Learn More
More Information Coming Soon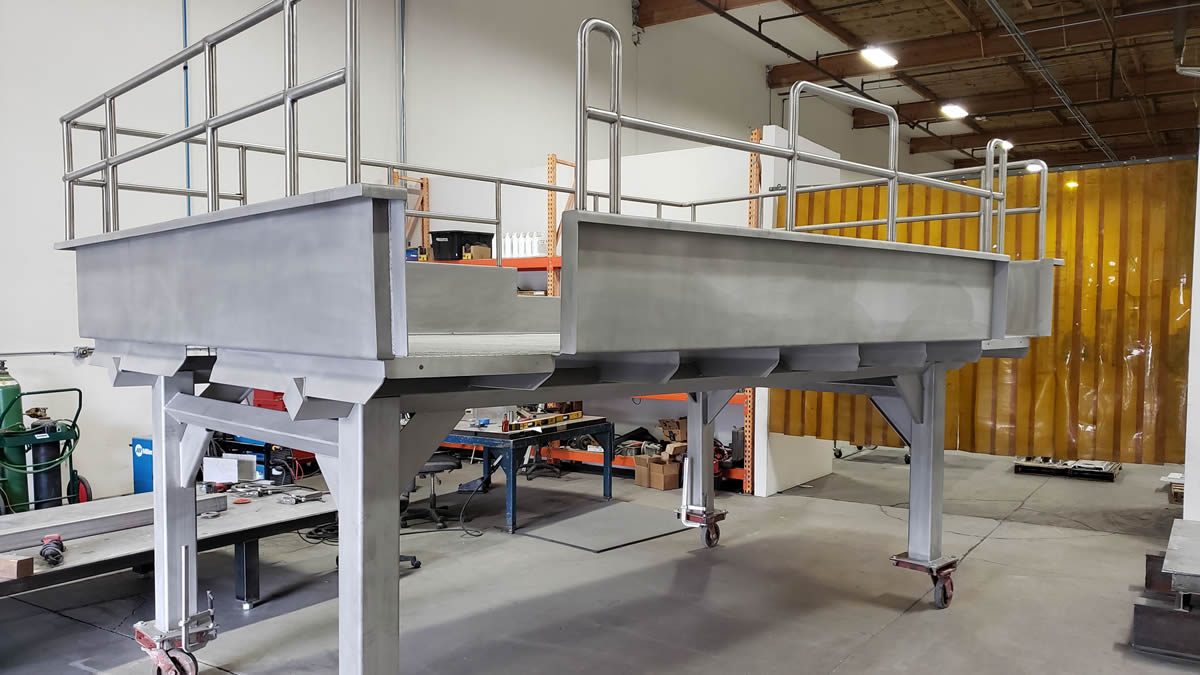 AMI SANITARY PLATFORMS
Learn More
Nu-Clean manufactures the absolute best Sanitary Scale Platforms and Mezzanines for the packaging industry. As the inventor of the "AMI Sanitary" platforms currently on the market, Daniel Karpy's new design, The Nu-Clean "Quantum SP" is far superior. The Quantum SP is a radical departure from the traditional scale platform. Our unit provides the most sanitary scale platform available today. We have taken our Web Bracket design from our Atomic and Quantum sanitary conveyors and applied it to the construction of the platform. The result is a platform with no water pooling surfaces and total visibility to prevent places where product can accumulate and potentially contaminate your bagging operation.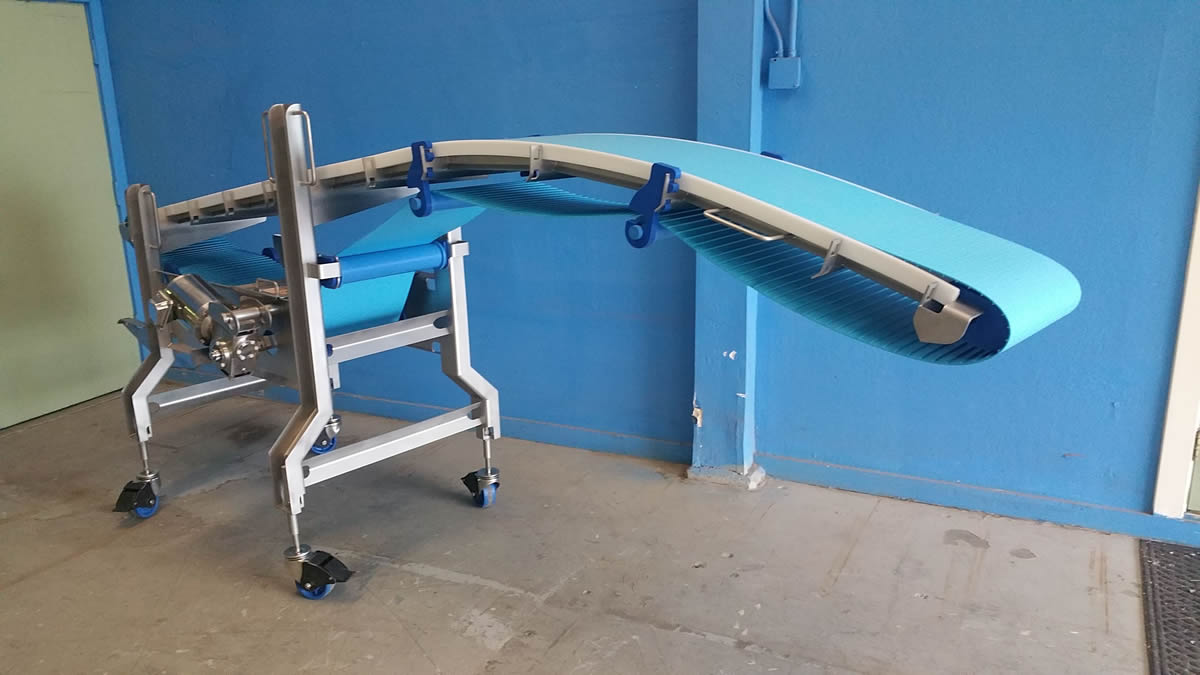 SANITARY CONVEYORS
Learn More
Our conveyors feature the absolute best in sanitary design elements. Our designs feature the only truly sanitary construction in the conveyor industry. With Nu-Clean conveyors in your production line, you will realize savings on chemical usage, sanitation labor, water usage and water discharge. We are the only system that will pay back your investment. Our systems are designed around cleanability.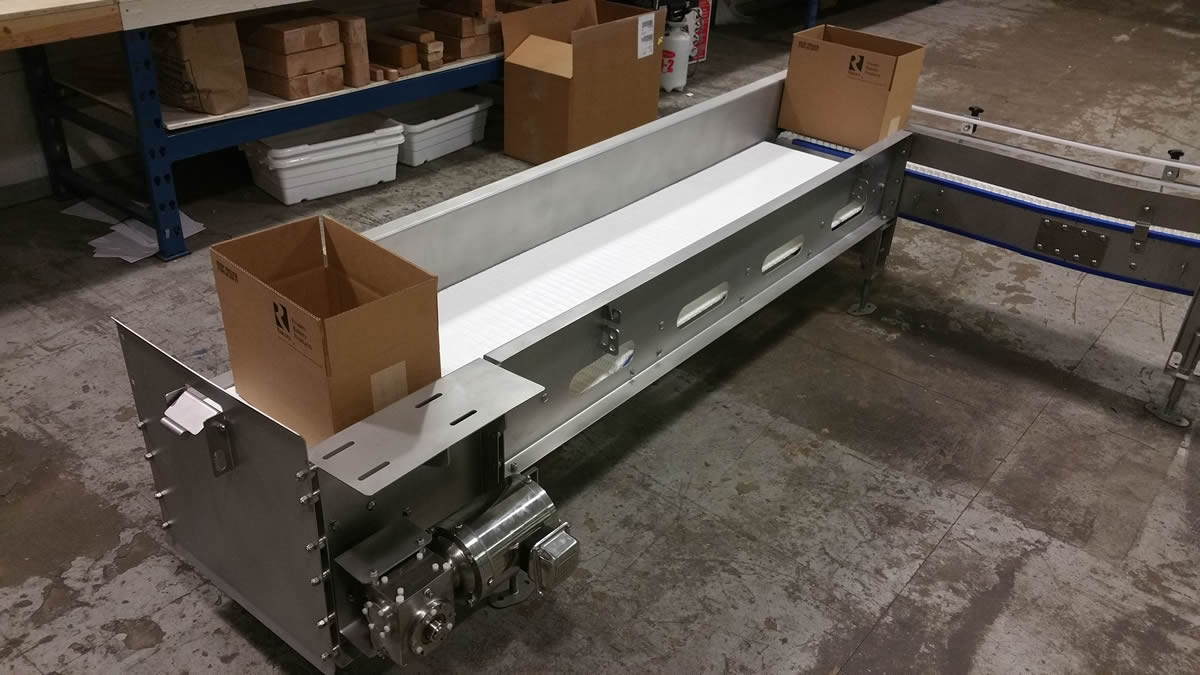 CHANNEL CONVEYOR
Learn More
Nu-Clean manufactures the traditional channel frame conveyors "The Classic" for applications that do not require extreme sanitary construction. Our sturdy systems are constructed entirely of #7 and #11 gage stainless steel and will hold up to heavy abuse in today's packaging environment. Like every product Nu-Clean builds, our systems are fully washdown. Channel style conveyors are available for every belt type and mounting requirement you may need.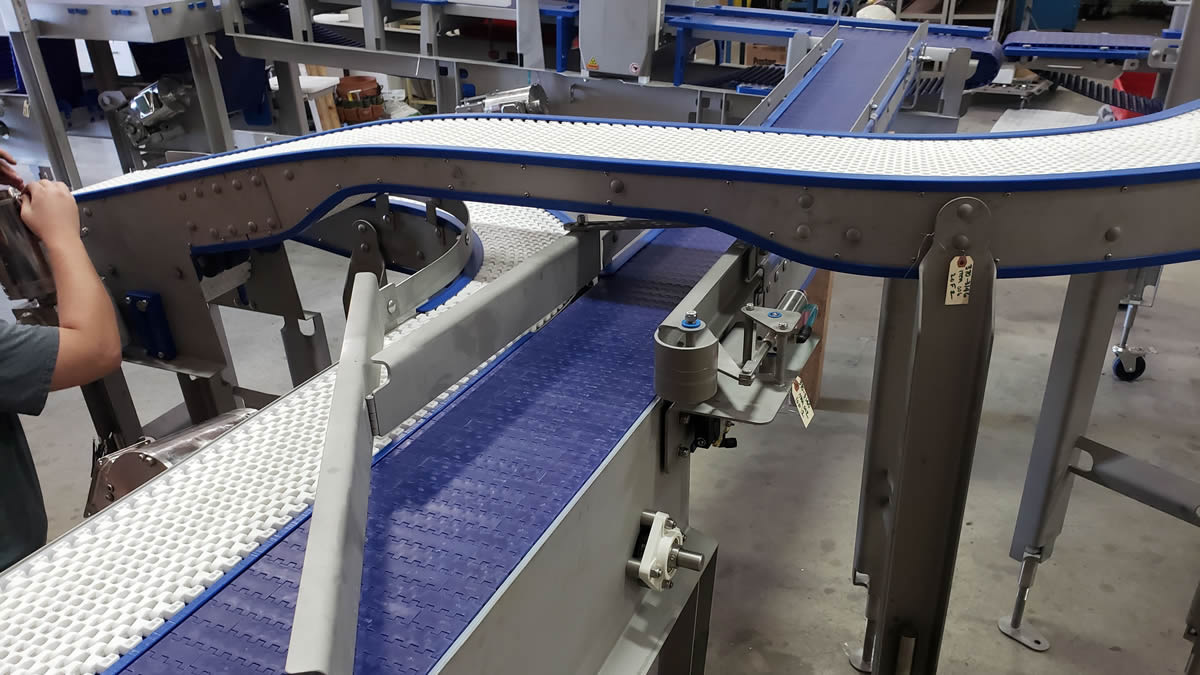 PANEL STYLE CONVEYORS
Learn More
Nu-Clean manufactures another "Classic" the traditional panel sided conveyor. These systems are excellent for fitting into tight corners and wrapping around a busy floorplan. We use state-of-the-art Laser and Waterjet technology to enable us to manufacture conveyors that cannot be produced by traditional fabrication methods. Combined with our 3D cadd software, the most difficult belt path can be engineered and built. Our engineering group uses industry standard components to insure fast and easy replacement through any local equipment supplier.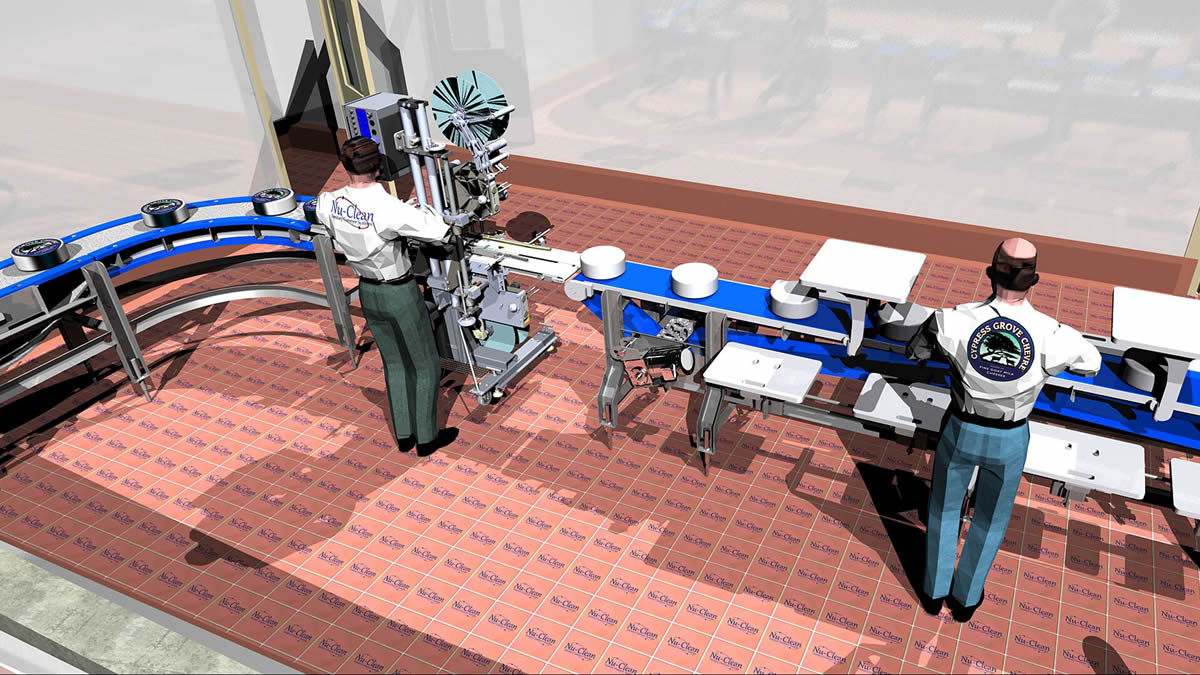 CUSTOM ENGINEERED DEVICES
Learn More
At Nu-Clean we manufacture many unique devices for handling your special product needs. Our engineering group will work directly with you to provide a solution to difficult product handling requirements. See our Engineering Services section for more information. Shown below are some of our special items we have built for other customers.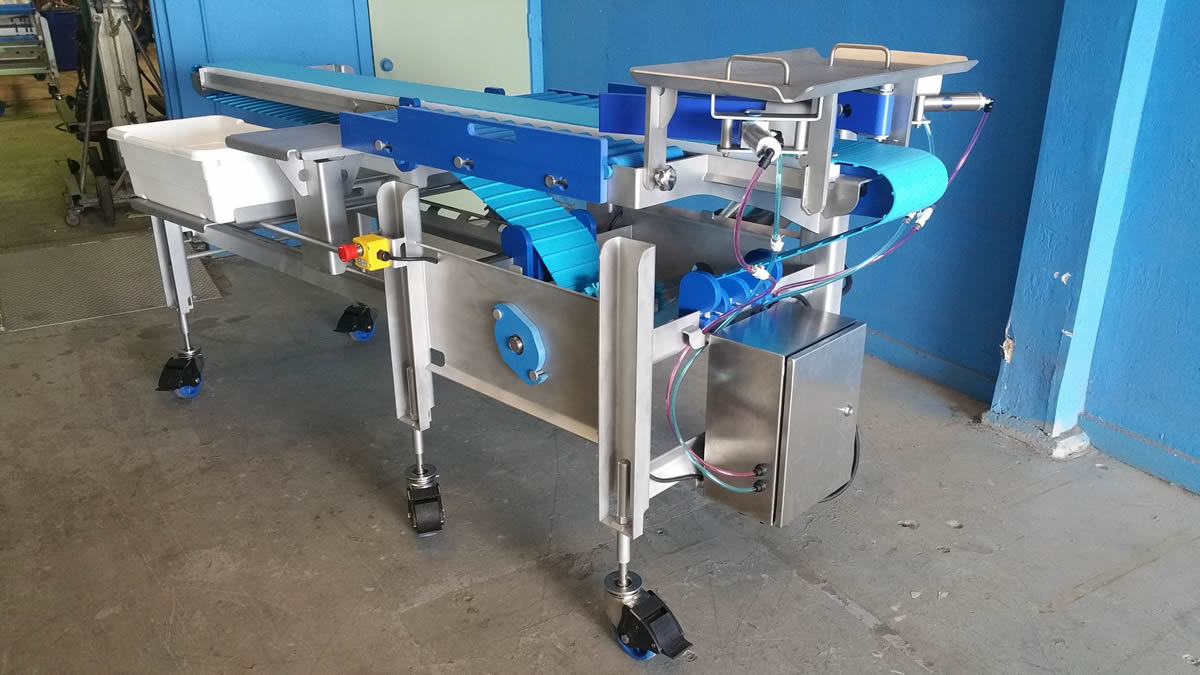 INSPECTION REJECTION SYSTEMS
Learn More
At Nu-Clean, we have over thirty years of combined experience working with the industry's top Metal Detectors, Checkweighers and X-Ray Inspection Systems. Our engineers have developed a wide range of devices for removing almost any product or package you may have. Our systems have been installed in many of the industry's top companies throughout North and South America. Contact our sales department or our Representative in your area for a proposal. Below are just a few examples of the engineering and quality systems we have built.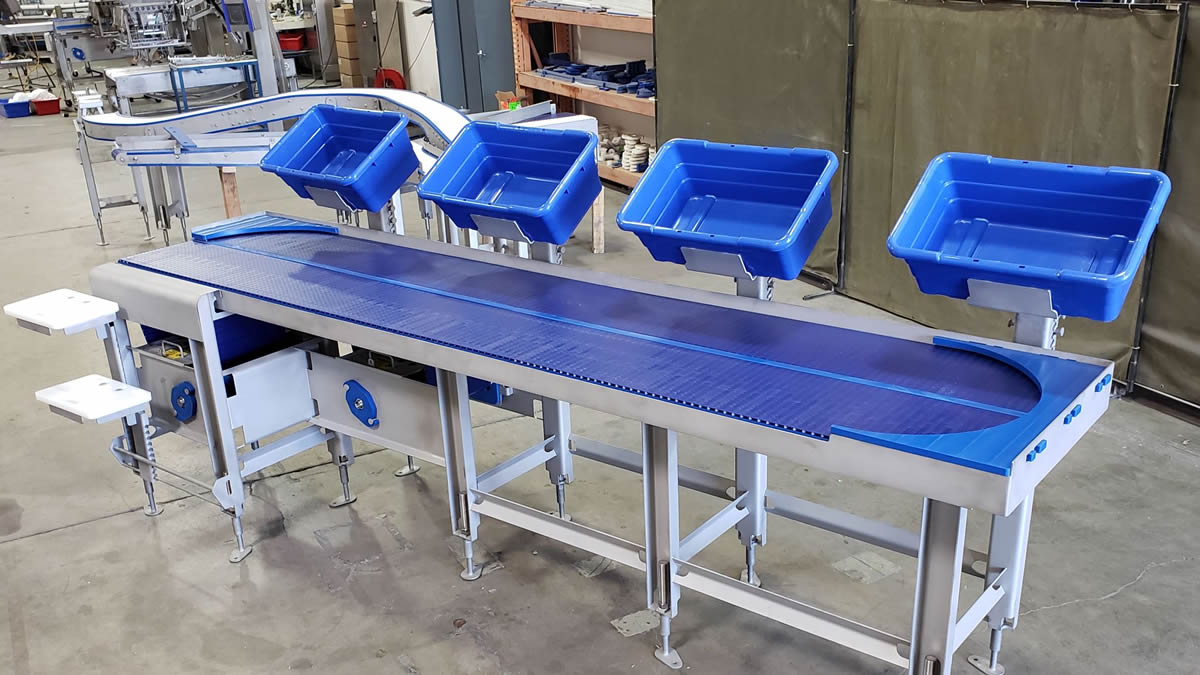 PACK-OFF SYSTEMS
Learn More
At Nu-Clean, we manufacture Pack-off systems of many types. Our conveyorized systems are available in single, double or triple deck versions. We design to OSHA standards for improved ergonomics and operator productivity. We also make rotary table versions with everything from simple box supports to sanitary process/pack stations. Our Triple Deck stations are the ideal solution for maximum productivity and worker comfort in any food packaging line. We also integrate product inspection and rejection into any pack station style you choose.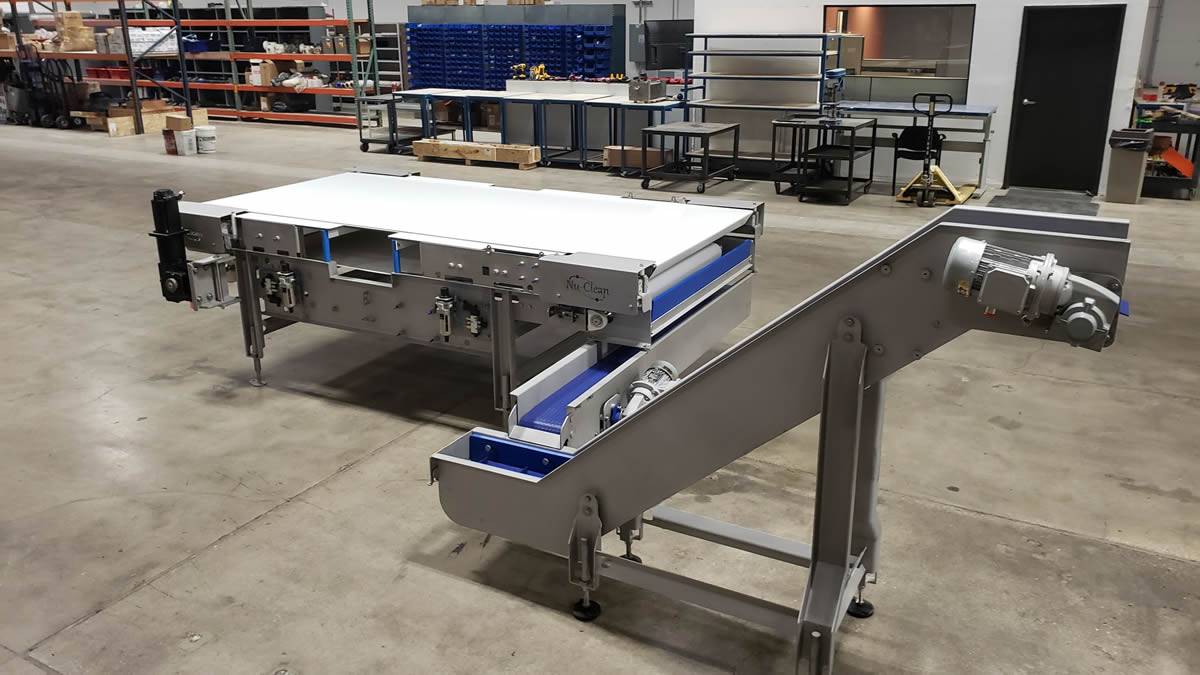 BAKERY PROCESSING IN ACTION